Have Questions? Contact Us!
Find out the answers to your questions by contacting us. We look forward to hearing from you!
---
Can A Kindle Replace The Printed Page?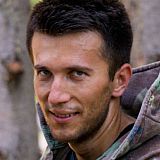 Posted By Scott W.
---
Before we go any further, let me just say straight away that I love reading. From an early age I have devoured books of all kinds, both fiction and non-fiction.

There hasn't ever been anything nicer for me than to browse the shelves of a bookstore and to go home with a selection of two or maybe five books. That was of course in the days when there was only a few bookstore choices in the local town or city, where you could make your selection. Then came the online bookstore and probably the mother of all of these is Amazon. Now my choices are unlimited and it seriously takes some self-control to make sure that my book budget doesn't get exceeded too regularly.

Books to me were also a very tactile thing, I loved the feel of them in my hand, the joy of turning a page and the excitement of a new book in my bag to take home and read. Into this then came the birth of the e-book reader and for a long time I debated whether I should take the plunge and try the Kindle out, or whether it would detract from the printed page and my enjoyment of reading. In the end I decided I would buy one, as I felt the advantages could outweigh the potential disadvantages. A year on then, after time with my Kindle Keyboard model, how then do I view the purchase, and was it the right decision for me?

Advantage Number 1: Speed

If I see a book now that I would like to read, it can be on my Kindle in a matter of minutes. For someone whose greatest virtue isn't patience, this is something that I love.

Advantage Number 2: Space

If you are a big reader like me you potentially don't have the space to store all your precious finds, and you end up selling or giving away books that you might have liked to have referred to or read again. I also like to reassure myself that digital books are also good for my carbon footprint, as there is no physical book that has to be made from paper, printed and shipped.

Advantage Number 3: Weight

This links with advantage number 2, but added to this is the portability of a massive amount of titles. Whether you are waiting for someone, queuing somewhere or taking books on holiday, you can literally slip the Kindle into your bag and have a wealth of material with you wherever you end up. It makes your holiday suitcase a whole lot lighter I can tell you.

Advantage Number 4: Cost

You will of course have to purchase the latest titles, as you always did, but the added advantage of the Kindle is that there are also plenty of free books out there. You also save on postage and shipping if you usually get your books delivered. If you have Amazon Prime, Kindle also now offers a lending system where you can borrow from over 5000 titles completely free.

Advantage Number 5: Longevity

As well as being stored on your Kindle the books are also stored in your Amazon library, which means that they are permanently available to you and can be referred to again and again.

Of course sometimes any amount of advantages do not add up to a successful purchase if one of the things you love about books has been taken away, namely the joy of reading the printed page. However, I have to say that for me this has actually proved to be a non-issue.

Reading the Kindle is just as much fun as reading a book, it's highly portable and it actually means that I get way more reading done as I can fill in all that 'dead' time, when I am waiting for something or someone. I can just slip the Kindle out of my purse and disappear into another world, perfect.