---
How Can Tablets And Tablet Applications Help Your Business?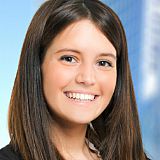 Posted By Bettie W.
---
When it comes to taking care of business, tablets and tablet applications can greatly improve business productivity and help your business achieve and maintain success. A fantastic benefit of using a tablet for business is its portability and ease of use. As long as you are near a wi-fi signal, you can look up something in inventory or make a sale as you can get the info you need from anywhere. As well, if you want to accept credit cards while on the road, you can choose from reasonably priced mobile payment systems.

Business professional involved in areas of enterprise that frequently manages data, it is easy to access, handle, and store sensitive data using the tablet. There are signature apps available that allow you to handle sensitive documents such as contracts and legal documents and you benefit from safe storing and sharing of those documents. There are even V image-based electronic signature apps available. There are many apples and programs for the tablet used for business such as sale automation and books and sales automation. When choosing tablet apps for business, you should make sure you assess each tablet app on system integration, business process integration, functionality, security, ease of data managements, and application architecture.

Gartner has listed the most popular business application classifications for the tablet. Some of these include: medical support systems for nurses, doctors, and physical therapists, business intelligence, sales automation systems for sales presentations, customer collateral, and ordering systems, collaboration applications for meetings, file utilities for sharing and document distribution, corporate/government enterprise applications for ERP, CRM, SCM, and messaging, containerized email to separate corporate messaging environments from personal email, virtual desktop agents to provide secure remote operations of traditional desktop applications and environments, social networking applications with intelligent business insight, and board books for secure document and report distribution

Many tablets have a slot for memory cards, increasing the storage to 32 GB. Many professionals have found that managing their business from a tablet helps them to forces them to the point when corresponding with clients. For professionals looking to streamline their business a Business Card Reader app is a popular choice. Users can instantly import a business card and all of its information. There is also ABBYY, a business card reader that links up with your LinkedIn and Twitter accounts to help professionals better connect with new business contacts. In addition, there are apps that allow you to arrange projects, tasks, and share information with your business team. Another way tablets and tablet applications help business are apps that provide real-time remote support to clients.

In recent times, there has been an increase in Tablets on the market with more professionals choosing them for their business activities. Many leading tablet makers have released their Tablets that come with tremendous features, functions, including important business tasks. Such surplus in business apps is greatly benefiting businesses today. Before you purchase a tablet and choose your business apps, it is wise to know all about their uses and how they can help your business succeed in such a competitive virtual world.
Join Our Community!
Like what you see? Get a FREE account and start posting, sharing, and discovering more!