---
What Are Some Of The Most Popular Features On Android Tablets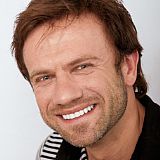 Posted By Ron C.
---
The Android tablet is one hand-held computing device that is growing in demand. Android Os is open sourced, and publicly maintained and largely adopted by the smart phones. Its convenient light-weight small size and computing capabilities makes it a popular choice. The Android tablet comes with many features and functions and is available at various prices. Android tablets have a number of popular features that makes it a device that is being acquired by more consumers.

With the android tablet, you have such applications to use YouTube, Skype, Office, etc. As well, the device has high processing power, touchscreen feature, and a large RAM. You can get an Android tablet that supports multitouch input for zooming in and out of photos, maps, and web pages. In addition, you can get an android table in various sizes that include 5, 7, 9, and 10 inches allowing you to pick the size that meets your needs. When it comes to multitasking, the Android tablet has multitasking panels that with one tap on the screen shows complete views of the applications that are running, and are simple to navigate.

As a lightweight portable PC, the Android allows users to execute hundreds of tasks. Users can watch movies and TV, listen to music, read ebooks, use email, surf the internet, and much more. They can also read ebooks and there is a Facebook app. There are available folders for maintaining applications, PDFs, and media files. It is easy for users to customize their applications. In addition, the newest androids include a camera and you can hold and edit thousands of pictures as well as upload them to the web. With the camera you have the ability to video chat. Also, newer releases of the Android have the platform that adds built-in support for VP8/WebM video, plus AAC and AMR wideband encoding. Plus, there are now official APIs for accessing the front and rear cameras. The Android tablet provides users with the full mobile computing experience and the costs will vary from about $80 - $200.

The Android tablet also has efficient ports such as 2 USB ports and an Ethernet port. Other popular features of the newer Android tablets can include: New on-screen keyboard with faster input and more intuitive typing and even cut-and-paste, streamlined user interface, new color schemes, application and power management, SIP Internet calling where Voice over IP is integrated directly into Android, and efficient download management where downloads from the browser, email, and other apps, can now be viewed and controlled from a single location.

With the Android Tablet, users can now access assets and storage, receive input and sensor events, manipulate 3D graphics contexts, produce sound, and more all from native code. When it comes to battery life, you can get batteries that can last for 8 hours or more for problem free web surfing, watching movies, and listening music. With new technological innovations and features being applied to the Android tablet, the mobile computing device is getting better which is why it is such a popular mobile computing device.
Join Our Community!
Like what you see? Get a FREE account and start posting, sharing, and discovering more!