---
CNET Update - Amazon may be cooking up a $50 tablet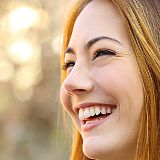 Posted By Freda J.
---
Click here for the CNET Article - http://cnet.co/1ivy6cP The Internet giant is reportedly working on new Fire tablets for the holidays. Also, Verizon launches a free ...
---
Join Our Community!
Like what you see? Get a FREE account and start posting, sharing, and discovering more!
Have Questions? Contact Us!
Find out the answers to your questions by contacting us. We look forward to hearing from you!