---
Top 5 - Reasons to get an Apple iPad Pro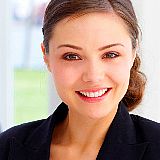 Posted By Shanna G.
---
http://www.cnet.com/cnet-top-5/ Looking for a reason to justify buying Apple's newest tablet? Look no further. Watch the five reasons why we think you should ...
---
Join Our Community!
Like what you see? Get a FREE account and start posting, sharing, and discovering more!
Have Questions? Contact Us!
Find out the answers to your questions by contacting us. We look forward to hearing from you!