---
Amazon's ridiculously cheap tablets and Google's revamped project (CNET Radar)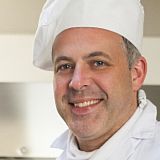 Posted By Anthony G.
---
http://www.cnet.com/cnet-radar/ Amazon introduced a slew of new gadgets and Google's newest project is an old one. Find out everything you need to know in ...
---
Join Our Community!
Like what you see? Get a FREE account and start posting, sharing, and discovering more!
Have Questions? Contact Us!
Find out the answers to your questions by contacting us. We look forward to hearing from you!